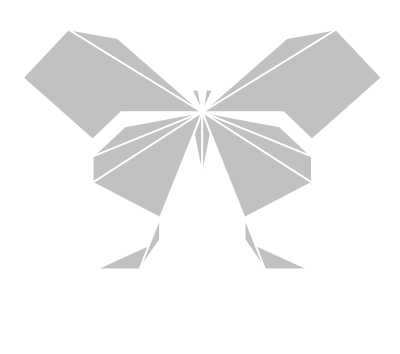 Meta-architects, Creators of Worlds on the metaverse
Creating Worlds
Looking for help with LAND you own in The Sandbox? We have a creative team of voxel artists & technical artists to help you carry out your very own project vision.
Get in touch
Producing Games​
We are thrilled to work on our title ELEMENTS, a play-to-earn atmospheric game inviting players to explore a magical and poetic universe.
Discover More
Knowing Us
NABIYA is an independent studio. We are committed to offering our partners and players immersion in a world for which we take great pride in producing high-quality voxel art.
Meet the Team
From concept art to production & integration on your land : choose high-end NFTs
NABIYA studio can help you make what you have in mind come a reality (in a virtual world that is).
As we are familiar with the Sandbox process and tools, we can guide you throughout all the creation process to achieve your own world. From the definition of your needs to the graphic creation, we can do it all. Let's build what you have in mind!
Sharing your vision even if it's an embryonic idea.
Building game & level design, reinforcing the concept.
Creating state of art voxel assets, testing on Game Maker.
ELEMENTS game lets you delve into a poetic and magical world
ELEMENTS is an atmospheric game inviting players to explore a magical and poetic universe.
The game features adventures and exploration of the five elements: Earth, Wood, Metal, Fire, Water. ELEMENTS immerses the player in an in-depth journey through 12 chapters.
This purpose is all about finding balance, harmony and embracing the process rather than reaching a goal.
Did you say NABIYA ?
NABIYA means "hey butterfly!" in Korean. It came handy when Marie & Sébastien, the founders were looking for a studio name. It is also a very famous nursery rhyme every Korean child knows by heart. It represents playfulness. The butterfly embodies an universal symbol, it is often associated with personal transformation and announces transition.
The studio has two missions: to create tailor-made worlds (games & architectural projects with state-of-art NFTs) to meet the demands of landowners. NABIYA is producing its own title. NABIYA is the fruit of a meeting of enthusiasts, and proposes to transform a certain vision of reality in the world of video games.
Our philosophy
We see blockchain-based video games as a great technology for developing new artistic expression. We are working to create a bridge between the real world and the one developed for the Sandbox metaverse.
We want to use these new channels to share our artistic vision, at the crossroads between realities.
Meet the team
NABIYA studio results from the collaboration of people from diverse backgrounds with perfectly complementary combination of expertise.
Co-founder & CEO
Marie has been thrilled to be working in the blockchain space since 2018. Her focus has been building video games including   Light Trail Adventures for The Sandbox Metaverse.
Co-founder & Creative Director
Sébastien (aka Kinotism) has worked as a graphic designer and art director with publicists for fifteen years, creating 2D visuals and motion designs for luxury brands (Dior, LVMH)
Follow us on @nabiya_creative